Khanisha Foster on Alice Guy-Blaché
Alice Guy-Blaché was a filmmaking pioneer with a modern-day attitude, swapping gender roles, demanding diverse casts and not letting a man take credit for her work. She also originated the close-up (yes, it was not DW Griffith in Birth of a Nation, thank you very much!) and was an early adopter of sound. Writer/Actor Khanisha Foster tells us the dynamic story of how Alice rocked it in the early years of film. Video includes clips from Alice's films!
Director: Farrel Levy
DP: Sevdije Kastrati
Sound: Sara Glaser
Producer: Courtney Graham
Co-Producer: Jill Klein
Editor: Anisha Acharya
Mix: Daniel Raphael
PA: Brandy Barber
PA: Cat Oriel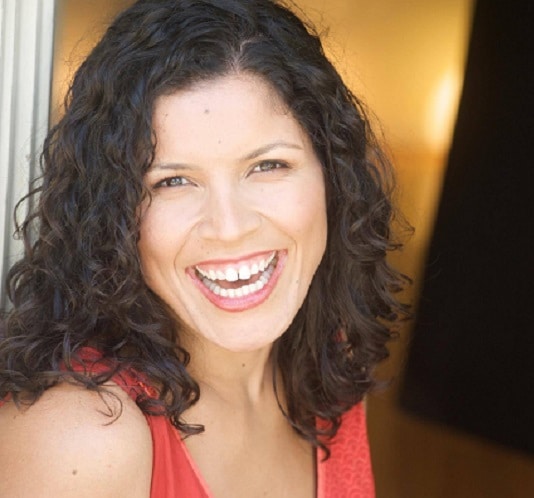 Khanisha Foster
WRITER / ACTOR
Khanisha Foster is a 2017 Fox Fellowship recipient. She is using the honor to do a two year study of the multi-racial voice and code-switching on page, stage, and screen. Her show, Joy Rebel, premiered at Penumbra Theatre directed by Obie Award winner Lou Bellamy. In her solo and storytelling work she has partnered with The Goodman Theatre, Steppenwolf, South Coast Rep, Chance Theater, The Mixed Remixed Festival, and many more. She was a featured storyteller on NPR's The Dinner Party. She was named, along with Lena Waithe, as one of 18 Black Women We Think Are Phenomenal by Mater Mea Magazine and Role Call: 6 Theatre Workers You Should Know by American Theatre Magazine. She hosts and produces the podcast How I Wrote That where she interviews the top women writing for tv and film. It can be found at www.howiwrotethat.com
Alice Guy-Blaché
FILMMAKER
An early 20th Century filmmaking pioneer. She was the first woman to write, produce and direct films. She began in Paris with Gaumont Film and later built and operated a movie studio in New Jersey. She is the only woman to have built and operated her own studio! She experimented with sound syncing, color tinting, and special effects.
Photo of Alice Guy-Blaché, public domain by Apeda Studio New York, Collection Solax.